Posted by Iola Feliciano in industrial suppliers
on Jul 13th, 2017 | 0 comments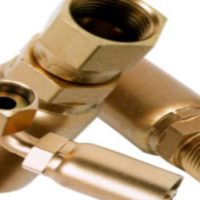 Pillow blocks – sometimes referred to as plummer blocks, are a component of conveyor belts. They also are used with support rolls, mining equipment, furnace fans and drive shafts. No matter what the use, whether the machinery is in Louisiana, Texas or any other American state, this device incorporates a bearing. Pillow block bearings may be a roller or spherical double-row ball bearing. Although simple in structure, it is a mistake to choose one for your facility without understanding such basics as using the right protector seals.
Components
A pillow block consists of the following:
Bearings
Bearing block
Flange bearing units
Housing – split or solid
Choosing the right type – including both style and composition, will depend upon several factors. These include physical external environment, intent and general functioning conditions.
The Importance of Seals
Pillow blocks bearings reside in a secure housing unit. However, the security partially depends upon the pairs of protector seals. Bearing protector seals, whether non-contacting or contacting, serve two major purposes:
They prevent the entry of contaminants e.g. corrosion, debris and water, for example
They halt the exit of lubricants, therefore retaining the liquid oil, grease or even powdered forms of lubricants
If they perform their job as barriers, bearing protector seals can actually extend the life of the equipment in your Texas facility. If someone installs the wrong seals, the results can be decreased life of the components comprising the equipment as well as increased equipment downtime.
Pillow Block Bearings
Bearings play a significant role in ensuring machinery works correctly. They work in harmony with other machinery components to ensure the equipment operates according to ideal production standards. Pillow block bearings play a significant role in making certain the movement of mechanized components proceeds without jarring or damage resulting. When selecting the bearings to assure the equipment runs smoothly and optimally, it is extremely important to understand their constitution as well as their function.
Add to favorites