Posted by Timothy Harvard in Fasteners Supply
on May 29th, 2019 | 0 comments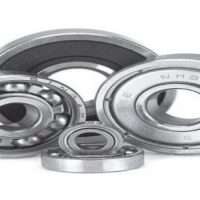 In most types of production, processing, fabrication and manufacturing industries, as well as for service companies, businesses turn to industrial supply services for their parts and components. This includes all types of Class C items, which could be fasteners, packaging products and materials, springs, bearings, caps and plugs and a range of other similar types of products.
There are a lot of options in industrial supply services. One of the best possible options for any business requiring Class C items is to use an industrial distributor. This type of company has several benefits over working with a general type of supplier or in buying online from middlemen or unknown websites.
Availability of Products
A significant advantage to an industrial distributor is the inventory these businesses carry on-hand. They can fill large orders, small orders, JIT delivery, and the top distributors also provide VMI or Vendor Managed Inventory programs.
The ability to quickly fill orders is a big factor for a business to consider. Knowing that the distributor can complete orders with a very short turnaround time allow the business the freedom to carry only a small inventory of parts and components but have access to everything needed.
Ability to Special Order and Procure Hard to Find Items
Many types of fabrication, service companies, and even production and manufacturing companies require hard to find components and parts, or they require custom order types of parts and materials.
In working with an industrial distributor, the company can rely on the distributor to manage the procurement process. In addition, with the relationship the distributor has with the OEM, it is often possible to get these types of orders much quicker than even directly ordering.
The distributor is also a resource for overcoming challenges and troubleshooting issues. These companies hire people with experience in the field, giving a business the support and assistance that can be instrumental in getting a job done right.
Add to favorites