Posted by Iola Feliciano in Health & Medical
on Feb 26th, 2016 | 0 comments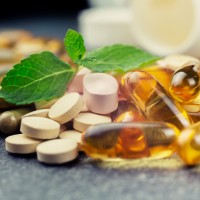 With Chicago located within Cook County in Illinois; it is the second most populous in the US (after Los Angeles County in California). In other words, a lot of people reside there. In view of this; it is probably statistically true to say that many people there might, at one time or another, have tried recreational drugs in some form or another – smoking weed possibly being the most popular.
But This Is Illegal In The United States Of America
Under the Controlled Substances Act of 1970 – which regulates the production, importation, possession, use and distribution of substances deemed to be mind and mood altering drugs – substances derived from the hemp plant are classified as Class 1 drugs with high potential for abuse and no recognized acceptance of their worth as a medicine. All of which makes them totally illegal.
But Maybe Not In Illinois?
On August 1, 2013; Governor Pat Quinn of Illinois signed a bill into State Law that legalized these substances for medical purposes. Under this legislation (which came into effect on the first day of 2014); qualifying people in Illinois are allowed 2.5 ounces of medicinal cannabis every two weeks. There is a specific list of conditions that patients must suffer from and their recommending physician must have a history and ongoing relationship with the patient. Many States now have similar laws and some have also decriminalized the substance in terms of "simple possession".
Medical Marijuana Dispensaries In Cook County
With the passing of Illinois' Compassionate Use of Medical Cannabis Pilot Program Act; controlled distribution became a reality and regulated premises are beginning to appear to enable suitably qualified people to benefit from the new regulations. This is by no means a return to the situation prior to the 1930's when medicines containing these substances were openly sold in pharmacies or literally off the back of a wagon in the case of the travelling medicine shows. A few of these "magic cures" provided some benefit while others were ineffective as cures but did make the patient "feel good" – some could even impair a patient's health.
The Science
Tetrohydrocannabinol (THC) is the ingredient that is thought to provide most benefit to patients; but. it is also the one that causes the high. Another ingredient – cannabidiol (CBD) shows some value without the corresponding high; but, opinions vary as to its efficacy.
For suitably qualified persons; Deerfield, Illinois is where Greenhouse has opened one of their legal Medical Marijuana Dispensaries In Cook County. Visit us.
Add to favorites