Posted by Iola Feliciano in Personal Injury
on Mar 3rd, 2017 | 0 comments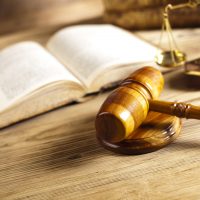 With so many auto accidents happening everywhere and construction going on in various places, people are bound to get hurt because by someone else's actions. They could suffer broken bones or head injuries in the car accident. They could get cuts and bruises slipping on a wet surface, or get hit by flying debris at a construction site. Whenever these things happen, the people have the right to pursue a personal injury lawsuit. However, in order to do so, the client should be aware of the laws in their state. A personal injury law firm in Towson, Maryland helps clients win their cases. Here are things injured parties need to know.
An injured party should be aware of the statute of limitations, which is the amount of time allowed to file the case. In Maryland, that time frame is three years from the date of the accident. If the injured party fails to file the lawsuit in a Maryland civil court within that time, any opportunity to have the case heard and collect damages will be gone. Therefore, it is imperative to get started on filing the lawsuit right away.
It is important to keep in mind also that Maryland applies a rather harsh rule called contributory negligence. This means that if the injured party is found to be any part at fault for the accident, they cannot collect any damages from the accident, which seems rather unfair if the injured party was only five or ten percent at fault. It is vital that the injured party ensure that they get a lawyer who is well-versed in personal injury cases.
The law offices of Stephen A. Markey, III have been providing legal solutions for clients in Towson, Maryland, Forest Hill, Maryland and the surrounding areas for more than 27 years. They represent clients in personal injury cases. Examples of these cases include, but are not limited to, medical malpractice, drunk driving cases, wrongful death, slips and falls, and legal malpractice. They also represent clients in workers' compensation cases. If clients in Maryland are looking for a personal injury law firm, these attorneys are available. Visit their website at Markeylawfirm.com.
Add to favorites