Posted by Iola Feliciano in Locksmith
on Nov 23rd, 2016 | 0 comments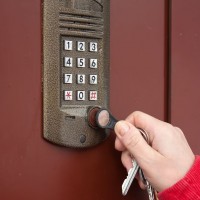 Locksmith services are always invaluable, even more so when the locksmith service you need is an emergency. Imagine locking yourself out of your car or losing the key to your deadbolt lock on your home. Instead of panicking, however, calling a locksmith is a fast and easy way for the situation to be remedied immediately. Finding top-notch emergency locksmith service in Tulsa is easy if you know where to start, and these companies offer services that are fast, efficient, and very reasonably priced.
Top-notch Locksmith Services Provide Relief in Emergencies
A company offering emergency locksmith service provides all kinds of services, including making a new master key, unlocking and re-keying a deadbolt, opening up a vault or safe when the main key is lost, and even installing brand new locks on the doors in your home or office. These companies work with domestic, commercial, and even industrial companies. They offer 24-hour service, fast turnaround times, reasonable prices, and a wide selection of services for homes, offices, and even automobiles. An emergency locksmith service is staffed by experienced and licensed technicians who can handle a variety of locksmith needs, whether minor or complex, and will make sure that you are completely satisfied before they leave.
Working with a Professional Always Works Best
Many people think they can handle a problem with their locks or keys themselves, but this rarely turns out well. A professional emergency locksmith service is always your best bet, and companies such as Tulsa Mobile Locksmith offer free quotes, guarantees on their jobs, and an efficient method of working that means you will be happy with the services they provide. They accept numerous convenient payment methods, and their websites usually answer most of the questions you may have about the company and the services they provide. In other words, a professional locksmith is always recommended over trying to fix the problem yourself.
Add to favorites