Posted by Iola Feliciano in Custom Products
on May 17th, 2017 | 0 comments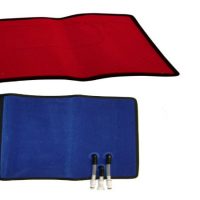 If you work with a company that uses industrial equipment, you will likely need cases made to fit your specialty equipment. The best way to accomplish this is to have a good relationship with an industrial contract sewing company. These companies specialize in working with the medical, law enforcement and heavy industrial companies to provide protection for their valuable equipment.
If you don't currently have a relationship with such a vendor, you should start looking for a company that can work with you to design and makes these items. Here are some ways to help you find the right company.
Talk with other companies in your industry or industries similar to yours. You likely know people in your field who currently are using a contract sewing company to make items for them. Find out who they use and how they like them.
Visit trade shows. When you attend a conference for your industry, there is almost always a vendor area where vendors who sell to your industry have booths. Visit this area to find industrial sewing contractors. This will allow you to talk to representatives of the company in person and see examples of their work.
Read trade magazines. Contract sewing companies often advertise in trade magazines that cater to the industries they serve. You may even get a discount on your first order by mentioning you saw their ad.
By taking the time to choose your sewing contract carefully, you should be assured that you get a vendor that has plenty of experience in making the kinds of items you need for your business. In addition, you should be able to ensure you choose a vendor that is dedicated to providing quality products and great customer service. Your contract sewing company can be one of your most important business partners.
Add to favorites