Posted by Iola Feliciano in Real Estate
on Mar 26th, 2018 | 0 comments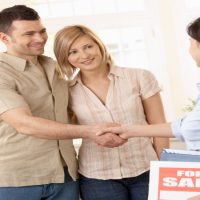 When you are tired of city life, but you still want the culture and activities that smaller cities offer, you will want to look for ways to buy a home in Pella, IA. This small city is only 40 miles from Des Moines and was founded by immigrants of Dutch descent. You can see that today in the remarkable amount of Dutch-inspired architecture, the working windmill, the annual tulip celebration and the working canal in the heart of the city's CBD. With less than 12k residents, it is a wonderfully sized community with great neighborhoods, lots of business and yet plenty of natural beauty.
When you want to buy a home in Pella, though, you'll first need to understand the general layout of the city and which neighborhoods are the ideal match for your needs and wishes.
Bos Landen – This is for the nature lovers and is a neighborhood set outside of town, between the town itself and the state's largest lake – Lake Red Rock. It is popular with those who have families, want to get to know neighbors, and who enjoy the outdoors. It is just a short distance back to town but is also a wonderfully quiet and peaceful spot to live. Closer to the lake is Eagle Creek, and this too is an ideal choice for those eager to savor the delights of nature in close reach of town.
Washington St. – At the other end of the spectrum, and an ideal neighborhood for those who want to buy a home in Pella's center, is the Washington Street area. This comprises most of the downtown and the CBD. It is bordered by the working canal and the historic area and is where you will also find Central College and an abundance of shopping, dining, and cultural attractions.
Hillcrest and Dingeman – These adjacent neighborhoods easily rank as the right options for families as they are adjacent to the high school and elementary school areas. They are close to the city park and also just moments from the busier downtown districts.
As you can see, anyone who is eager to buy a home in Pella has more than enough options for appealing neighborhoods. There are many fine homes for sale at any time as well as an active rental market. Working with a knowledgeable local agent is also a great way to find just the right home.
Add to favorites