Posted by Iola Feliciano in World Wide Web
on Jun 18th, 2018 | 0 comments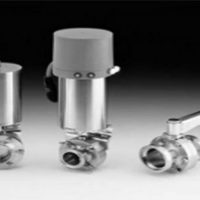 For many processing facilities running sanitary processes, repairs are a great time to upgrade to a higher performing or more effective part or component. When it comes to replacing pumps, many people choose to add Fristam pumps for increased performance, reliability and efficiency in operation.
In most sanitary operations, either the centrifugal pump or the twin screw pump will be an ideal addition. There are different models and sizes in both options of pumps, designed for more demanding applications and for different temperatures, pressures, and flow rates.
The Centrifugal Pumps
The sanitary centrifugal Fristam pumps are sized with two different standard speeds. These are the 1750 and the 3500 rpm models with the option to throttle down both options for higher levels of efficiency. There are a variety of different seals and impeller sizes to choose from to suit specific applications.
Typically, centrifugal pumps are considered ideal for use in low viscosity liquids. This makes them an important choice in the dairy industry as well as in beverage production, distilleries, breweries and other similar types of applications.
Twin Screw Pumps
Twin screw Fristam pumps allow for easy installation and long life cycles with very minimal maintenance requirements. These pumps can even be serviced without having to take them offline, which means less downtime required to keep the pump up and running.
The benefit of the twin screw pump is the ability to handle even very viscous materials. In the food production industry, as well as in some aspects of dairy product production, this is a benefit to consider.
Highly efficient and offering Clean In Place (CIP) technology, these are a top upgrade for many systems. These types of pumps are most often used as a replacement for positive displacement pumps with several models and sizing options on the market.
Add to favorites