Posted by Iola Feliciano in Installation Support And Services
on Mar 26th, 2018 | 0 comments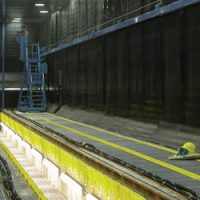 Sandblasting, or abrasive blasting, is like the extreme version of sandpapering. It is the process of "blasting" some abrasive material such as steel grit, crushed glass, or even baking soda. Items that can be sandblasted include stone, wood, glass, and more. Before beginning abrasive blasting, it is important to know what equipment will work best for your job. Options include portable equipment, blast cabinets, and blast rooms.
For the Smaller Jobs
For an on-the-go job, blast pots are the go-to equipment. A blast pot connects the compressor, blast gun, filter, and other necessities to discharge the abrasive material onto the desired surface. Blast pots can also be made to be fixed instead of portable.
For the Medium-sized Jobs
All at a step on a pedal, a blast cabinet can blast the surface of your working part while recycling the abrasive material. There are many types of blast cabinets that specialize in various functions, such as suction and direct or indirect pressure. However, they are larger than a blast pot and thus have limited portability.
For the Big Jobs
Blast rooms are large, enclosed, stationary areas designed specifically for abrasive blasting. Because blasting can be hazardous, the room must be made to the specifics of the job. Variables to keep in mind include ventilation, room durability, and size. For example, some companies such as Airblast AFC offer a modular room, which are customizable rooms for jobs of any size.
The process of abrasive blasting can be a big undertaking. It is important, first and foremost, to understand your project and then understand the equipment you need to get the job done. Are you sandblasting only a small sign, or is the surface as large as an aircraft? Are you using the best and most cost-efficient materials, as lined out by Popular Mechanics? Finally, while undertaking your project, be sure to watch out for microscopic dust. A face shield, glasses, and gloves are a necessity!
Add to favorites