Posted by Iola Feliciano in Software Development
on Mar 21st, 2018 | 0 comments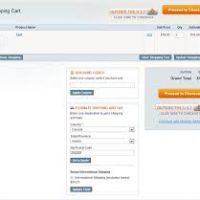 As a small to the mid-sized business owner, adding Salesforce technology to your business is a step to providing the same services and access to vital information through one system that is enjoyed by global corporations.
However, finding a way to complete Salesforce integration in a business can be overwhelming, particularly for staff with little experience and without a dedicated IT team. A better option is to work with a professional service that can provide integration support.
These companies can assist in the planning and deployment of the integration process, maximizing the potential use of the technology while also creating a system that is based on predictable patterns that allow for future scalability and the ability to continue to respond to the needs of your business.
The Business Goals
Before starting any Salesforce integration plan, it is important to know the specific goals or objectives you have for including Salesforce technology in your business. While it is the leading CRM and the first to have an "intelligence" that allows for more streamlined integration, there are ways to include data from other systems and apps to create the customized picture and access to data you require, all from one convenient dashboard.
Using Pre-Integrated Apps
Services that specialize in Salesforce integration can guide businesses in the choice of pre-integrated apps that are always customized to the Salesforce platform.
In some cases, if the apps don't exist, these services can also develop APIs that will work with the app and the Salesforce platform to allow the exchange of data between the two. With the option to use the pre-integrated apps, and there are thousands, or develop a custom app and API, your company can develop the ideal CRM system that will give you the ability to increase productivity, develop better customer management and provide employees with the information they need to continue to improve.
Add to favorites