Posted by Iola Feliciano in Real Estate
on Oct 31st, 2016 | 0 comments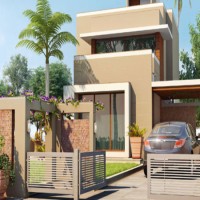 Hyderabad is the epitome of modern technology. It is the Silicon Valley of India with the offices of all major IT companies having their head offices stationed here.
Thus, it is of no doubt that the work force coming here from all over India and abroad is always on lookout for possessing acreage here.
Among the various coveted localities in Hyderabad, Gachibowli is the IT suburb located in the Rangareddy district and is just 5km away from the HITECH City. For this, the area has become very popular among masses on lookout for properties.
A number of upcoming residential projects in gachibowli Hyderabad with detailed amenities like pool, security, club, crèche, shopping centres, 24 hours water and power backup, Vastu compliancy, car parking, gym and others have been launched here. A compact discussion though not exclusive, may be as below:
1. Aparna Cyberlife: An upcoming project by Aparna constructions, it has 2 and 3 BHK flats with an area of 1280 sq ft and 1685-1965 sq.ft respectively. The price for the former has been quoted at Rs 56.3 lakhs and for the latter it is 74.1-86.4lakhs. 2017 is year of completion.
2. Ashok Liviano: Launched by Ashoka Developers and Builders, it has three option -2 BHK at a price range of Rs 60.7 lakhs and area of 1350 sq.ft, 3BHK with an area of 1650-2155 sq.ft and price of Rs 74.2-96.9 lakhs and 4 BHK with Rs 1.14- 1.20 crores as the value and 2540-2675 sq ft as area. The year of completion is 2017.
3. Green Grace: Introduced by S&S Green Projects, possession is immediate. All here are 3 BHK flats with the price quotation of Rs 1.26-1.67 crores and floor area of 2300-3050 sq.ft
4. Pacifica Hillcrest: The project shall be handed over in 2018, being launched by Pacifica group. It has 2,3 and 4 BHK options with floor areas of 1282-1400 sq.ft, 1881-2008 sq.ft and 2635-2644 sq.ft with prices being Rs 47.4-51.8 lakhs, Rs 69.6-74.3 lakhs and Rs 97.5-98.6 lakhs respectively.
With the advent of new projects daily, buyers are spoilt for choices.
Add to favorites