Posted by Iola Feliciano in Electronics and Electrical
on Oct 26th, 2016 | 0 comments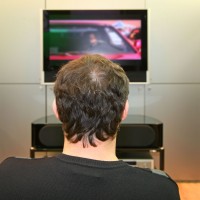 If you're simply setting up a new TV and Blu-Ray player, you probably don't need the help of a professional installation company. However, if you're going to be building your own home theater, you may want someone with experience to set everything up for you. Home theater installation takes care of every detail, which means that you don't have to worry about improper wiring or incorrectly mounted hardware. If you're not sure as to whether you need a professional, here are some situations where getting help is definitely the way to go.
Wiring is Involved
Any time you're wiring speakers into an entertainment system, need to have something connected to your home's electrical grid, or are running wires through a wall or ceiling, you probably want to have an expert on hand. All of these things can be difficult, especially if you've never done anything like it before. An experienced home theater installation company can quickly and safely wire speakers, televisions, and other devices correctly, so you get the home theater you want without the fear of something being installed improperly.
You Want to Connect to Your Home Automation Network
Adding a device to your home automation network is as much a software task as it is a hardware task. Making everything sync up can be frustrating, especially if you're not familiar with how to link all of your different devices with the network. Fortunately, home theater installation experts understand how to make all of these devices communicate with each other. They can quickly make it possible to control your home theater equipment along with your lighting, thermostat, and security system from any smartphone or tablet.
You Want Multi-Room or Outdoor Audio
Installing your audio system so that it plays in multiple rooms at once (or outdoors) can be a bit more difficult than simply installing a surround sound system in one room. If you want these types of systems installed, you may want to call in an expert, especially when considering the additional wiring and drilling required.
Add to favorites