Posted by Iola Feliciano in Cake
on Mar 10th, 2017 | 0 comments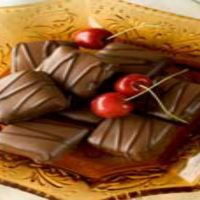 Throughout history, human beings have celebrated special occasions and milestones. A big part of celebrations has almost always been the preparation and consumption of special foods. While many food-related traditions and recipes have been lost to time or would simply not be palatable to us in the modern day, some have survived. One of the most well-known of these foods is the traditional fruit cake.
A Brief History Of Fruit Cake
The first mention of fruit cake comes from the time of the Romans. They enjoyed a baked ring of barley mash, filled with bits of fruit and nuts and sweetened with wine and honey. During the medieval time, dense, sweet fruit cakes were consumed by the wealthy. It was banned sometime in the 1700s because it was thought to be so rich and decadent, that it was sinful. However, this dessert was so well-liked that it could not be fully banished and it became a staple at teatime in England. By the Victorian period, the heavy, sweet, alcohol soaked fruit cake we know today had been developed.
What Makes A Good, Traditional Fruit Cake?
A traditional fruit cake should be very different (and much more appetizing) than the heavy, cloyingly sweet ones that are given as notoriously unwanted Christmas presents today. Fortunately, gourmet online bakeries are helping to bring traditional, handmade fruit cakes back into popularity. A good fruit cake is filled with just the right ratios of fruits and nuts. It has a buttery, full-bodied flavor and a crumbly, cakey texture. After the cake is baked, it needs to be mellowed for a long period. This means keeping it stored in a cool, dark place and methodically soaking it with a certain amount of liqueur such as bourbon or rum. When the mellowing period is done, the cake will have a complex flavor and a delightfully sticky outer layer.
Add to favorites