Posted by Timothy Harvard in Law
on Dec 5th, 2018 | 0 comments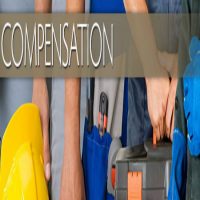 For most types of employees working in the state of Minnesota, employers are required to carry workers' compensation insurance, also known as workers comp. Throughout the state, employees in MN who are injured on the job or have a specific job-related disease or health conditions are entitled to claim this insurance to provide financial support during recovery.
What Benefits are Possible?
The types of benefits offered in MN vary based on the type of injury or illness that is diagnosed. These can include full coverage for medical care, which can include travel costs to and from appointments as well as medical equipment and supplies for both treatment and rehabilitation.
Benefits can also include coverage for lost wages. This may include temporary or permanent income loss as well as a partial or total disability. Vocational rehabilitation, which includes training, modifications of the job or even training for a spouse, is also included.
In situations where the injury or illness is fatal, workers comp will pay full death benefits to the spouse and dependents, which includes burial costs and other related expenses.
Important Timelines
In MN, as well as in other states, there are specific timelines the employee must adhere to when filing a claim. Ideally, notifying the correct person in the business within the shortest period of time is the best option. It is important to ensure notification is provided according to the policies in place in the company, which typically means notifying your direct supervisor within 14 days of the incident or diagnosis.
The employer must then notify the insurance company after 3 days of work missed by the employee. This notification must be made in 10 days. The insurance company may deny the claim, at which point the employee has options to work with a specialized workers comp lawyer to attempt to resolve the issue and receive their benefits.
Add to favorites