Posted by Iola Feliciano in Parts and Spares
on May 4th, 2016 | 0 comments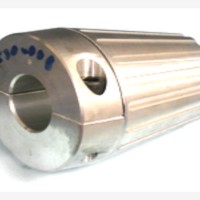 If you've ever worked with plastic bag or wicketer machines, you've probably heard of Hudson Sharp. Hudson Sharp machine parts are widely used throughout the industry and are lauded for their reliability and durability. If you're considering purchasing Hudson Sharp machine parts for your plastic bag machine, keep reading for a little background on the company. As well, also consider that equivalent after-market parts can be purchased by a reputable supplier at a lower cost with the same OEM reliability.
A Brief History
Hudson Sharp began as a small machine shop along the East River in 1870, in the area now known as Green Bay, Wisconsin, as a steamboat and sawmill machinery manufacturing company. David Hudson and Alexander Sharp took over the shop in 1910 and soon expanded it to developing equipment for paper mills, among other products. The company continued to invent new and innovative products, and was acquired by FMC Corporation in 1956. The company began expanding into other countries, where they still operate today. After years and years of new product development, Hudson-Sharp was acquired by Thiele Technologies in 2009 and continues to lead the market in plastic bag making machinery.
Innovations
The company has created many new, innovative products, including the first central impression aniline press in the United States in 1925 and the Campbell Wrapper. This wrapper was patented in 1947 and was the world's first horizontal form, fill, and seal machine. Variations of this invention are still used today for wrapping candy, cheese, bakery products, and other items. Hudson also introduced the first commercially produced servo-driven wicketer.
Products
Hudson Sharp is involved in all stages of the design and manufacturing process of plastic bag machinery, reclosable packing solutions, and pouch making equipment. Some of their most widely used products include pouches, wicketers, flat belts, bottomseals, and various attachments and accessories – Hudson Sharp machine parts. The company also has a full line of plastic film converting equipment to make a large variety of pre-made pouch styles including bread bags, hygiene bags, merchandise bags, deli bags, stand-up pouches, folded and stacked trash bags, and more.
Locations
The Hudson Sharp Machine Company is headquartered in Green Bay, Wisconsin in the United States. However, the company also has manufacturing and sales facilities in Belgium, Mexico, Brazil, Australia and the Philippines.
Add to favorites